Check our our Summer Programs!
Our Our Summer Programs offer a relaxed yet stimulating setting in which children can grow cognitively, emotionally, and socially. Each week's program is designed to work equally well as a stand-alone experience or as part of a summer-long adventure.

We welcome the addition of children who do not attend Woodside Montessori's school year program, as this adds to the richness of our community. Join us for summer fun!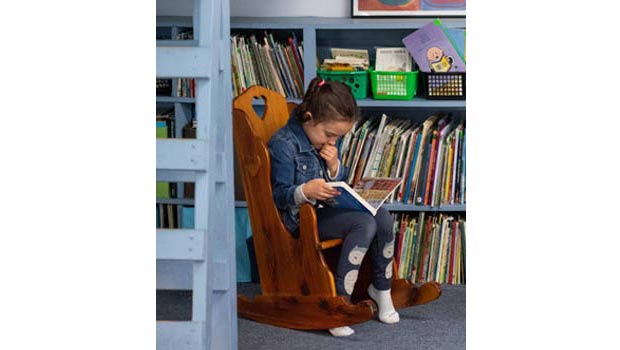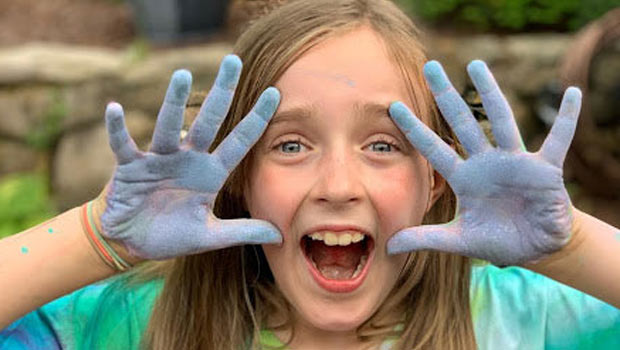 About Woodside Montessori Academy
Opening its doors in 1985, Woodside Montessori Academy educational philosophy is based on Dr. Maria Montessori's ideals and teachings, our program reflects a love and respect for each student. It is student-centered, with a commitment to the success and happiness of each of our students.
Our Events
Parents and caregivers are invited to learn about and discuss topics to support the parenting journey and help understand children's development and Montessori education. As an educational team, we believe that teaching children effectively requires close collaboration between parents, teachers, and administration. Each year, we present Parent Education workshops and discussions to help parents with the various developmental stages and challenges that arise when parenting. Topics vary and are tailored to parents of children within different age groups while complementing Montessori philosophy.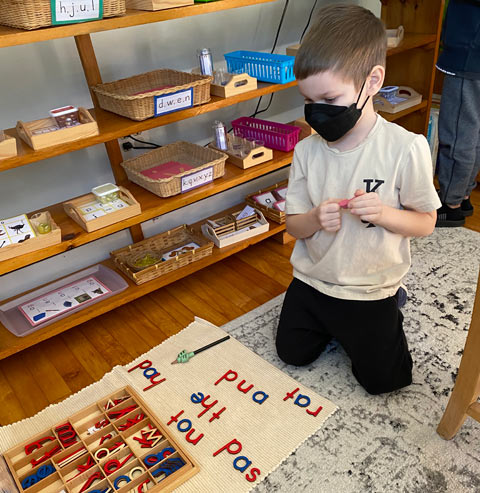 Tuesday, February 15th
7pm

Our experienced teachers will take you on a tour of the Montessori Language Curriculum. By touring each classroom you can see the continuum of the material's progression through the levels, from Early Childhood through the Adolescent program. Presentations on the learning continuum follows the child's lessons as they move from concrete concepts using the material to the abstract. You will have opportunities for hands on experiences.

We will start in a Primary class then move to Elementary and finally the Middle School so that you can experience firsthand how the lessons meet your child where they are developmentally. Come and experience the materials as your child does! (Note: a virtual option will be available)

Click here to register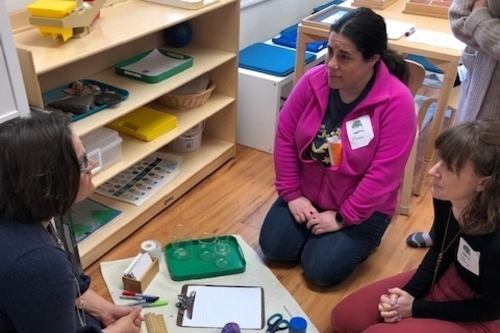 Saturday, March 5th
9am-12pm

The Journey of Discovery is an event dedicated to providing parents with a meaningful experience of visiting each of our programs, from Primary through Middle School. We invite you to experience for yourself the magic of the Montessori materials and discover how the lessons learned in our Early Childhood programs set the tone and lay an important foundation to prepare students for higher academics and critical thinking skills in the upper programs. This is a wonderful opportunity to gain a sense of how the Montessori Curriculum unfolds through the eyes of a child. You will experience how Montessori guides and develops the natural unfolding of the whole child to inspire intrinsic motivation, a lifetime love of learning and peace.

This program is open to the public, specifically any parent interested in learning about the Montessori continuum.

Click here to register

Please note: All participants will be wearing masks and will be asked if they have any symptoms consistent with COVID 19.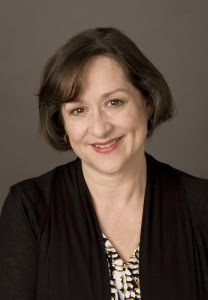 Tuesday, March 29th
7-8:30pm (Virtual)

The latest science reveals clear vulnerabilities to anxiety built upon nature (biology), nurture (environment), and including exposure to stress in our world. Yet today's efforts to support children focus almost entirely on behavior management, and not the story behind the behavior. 

Children today experience stress that is stronger, longer, and more regular than ever before. Inadequate sleep routines, poor dietary habits, an overload of technology, high academic demands, all in the midst of a pandemic, all of which unwittingly increase children's odds for problems later in life. Yet this doesn't have to be your child's journey.

Lynne Reeves Griffin RN, MEd offers a more proactive and responsive way to support children and their families. The good news is that for children fortunate enough to have stress resilience pre-wired into their temperament, those skills can be strengthened. The better news is that for our more vulnerable children, skills can be taught.

With a commitment to facilitating rich conversations, parents and teachers learn to take a fresh and best practices approach to supporting children of all ages.

Click here to register