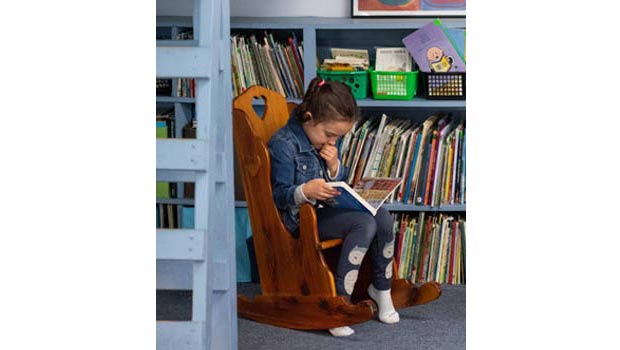 About Woodside Montessori Academy
Opening its doors in 1985, Woodside Montessori Academy educational philosophy is based on Dr. Maria Montessori's ideals and teachings, our program reflects a love and respect for each student. It is student-centered, with a commitment to the success and happiness of each of our students.
Our Events
Parents and caregivers are invited to learn about and discuss topics to support the parenting journey and help understand children's development and Montessori education. As an educational team, we believe that teaching children effectively requires close collaboration between parents, teachers, and administration. Each year, we present Parent Education workshops and discussions to help parents with the various developmental stages and challenges that arise when parenting. Topics vary and are tailored to parents of children within different age groups while complementing Montessori philosophy.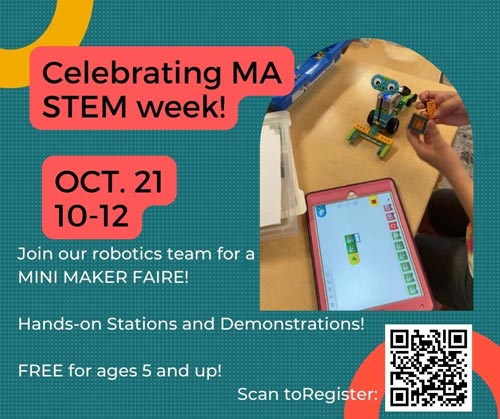 Sat., Oct. 21, 2023
10:00am - 12:00pm

Woodside Montessori Academy invites the community to our Massachusetts STEM Week celebration! We are hosting a Mini-Maker Faire for anyone interested in creating, inventing, tinkering and discovering. The WMA robotics team, The Lego Eaters, will guide stations to get participants started! We will make a scribble bot, movable art, mini light sabers, have a drone demo and more! The robotics team will share their FIRST FLL challenge and project.

STEM Week Kick0ff Registration Here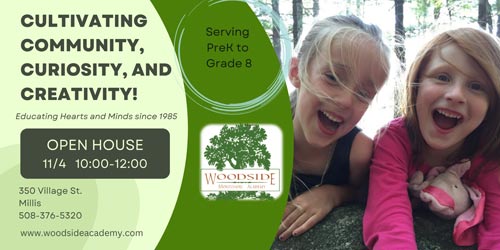 Sat., Nov. 4, 2023
12-2pm

Woodside Montessori Academy will be hosting an Open House on Saturday, November 5th 10:30-12:30 for prospective families and students who would like to get information about preschool, kindergarten, elementary or middle school. Faculty, parents, students and alumni will be available for questions and to give tours. Please join us to see how a Montessori environment can meet your child's needs developmentally; academic, social and emotional.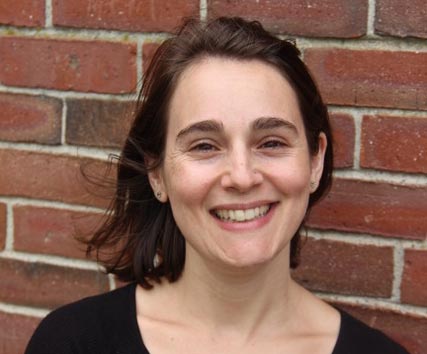 Wed. Nov. 15th, 2023
7pm

Do you struggle to respond to your child when he or she expresses anxious thoughts or feelings? While it's typical for all people to feel anxious from time to time, anxiety disorders are common in both children and adults and can impact academic, social, and emotional development. Join WMA parent and social worker Elizabeth McNamee and other WMA families for a short workshop exploring:
Anxious thoughts and feelings: what's typical and what's not?
Parenting tweaks that might reduce your child's anxiety
What to do if you think your child needs more help