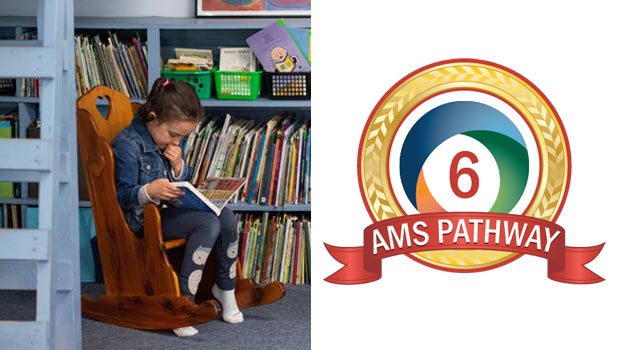 Recognized as an American Montessori Society Continuous School Improvement Program
About Woodside Montessori Academy
Opening its doors in 1985, Woodside Montessori Academy educational philosophy is based on Dr. Maria Montessori's ideals and teachings, our program reflects a love and respect for each student. It is student-centered, with a commitment to the success and happiness of each of our students.
Our Events
Sunday, November 17
12-2PM
Woodside Montessori Academy will be hosting an Open House on Sunday, November 17th 12-2:00 for prospective families and students who would like to get information about preschool, kindergarten, elementary or middle school. Faculty, parents, students and alumni will be available for questions and to give tours. Please join us to see how a Montessori environment can meet your child's needs developmentally; academic, social and emotional.

Each classroom will be hosting an in-session open house on Monday, November 18th 9:30-11:00. The in-session is an opportunity to see a classroom in action and to see the variety and complexity of the activities in a Montessori environment. Come see a class in action!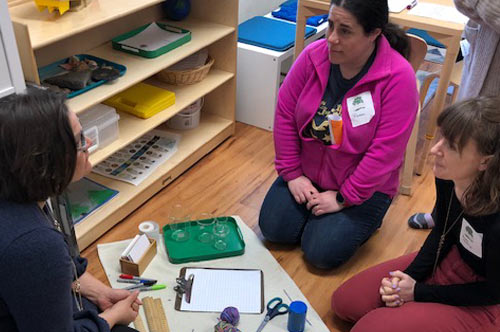 Saturday, December 14th
8:30 – 12:00
The Silent Journey and Discovery is an event dedicated to parents to provide the meaningful experience of visiting each of our programs, from Primary through Middle School. We invite you to experience for yourself the magic of the Montessori materials and discover how the lessons learned in our early programs set the tone and lay an important foundation to prepare students for higher academics and critical thinking skills in the upper programs. This is a wonderful opportunity to gain a sense of how the Montessori Curriculum unfolds through the eyes of a child to guide and nurture the natural unfolding of the whole child to inspire intrinsic motivation, a lifetime love of learning and peace.

This program is open to the public, specifically any parent interested in learning about the Montessori continuum. CLICK HERE to register!