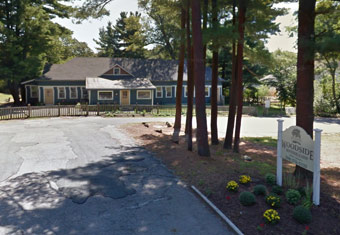 Our School
350 Village St, Millis, MA
About Woodside Montessori Academy
Woodside Montessori Academy offers the full Montessori educational experience, educating students from three years old through eighth grade. Our school offers a challenging and stimulating academic environment where students are guided by faculty members who are knowledgeable, dedicated, and caring. Our in-school academic atmosphere is complemented by the wide variety of real life experiences.
Opening its doors in 1985, Woodside Montessori Academy educational philosophy is based on Dr. Maria Montessori's ideals and teachings, our program reflects a love and respect for each student. It is student-centered, with a commitment to the success and happiness of each of our students.
At Woodside we believe that a Montessori education prepares students to be life-long learners and develops the whole student. The method is: interdisciplinary, focused on the student, hands-on, allows for problem solving, instrumental in developing self-confidence and leadership skills, collaborative, all while being academically rich and challenging.
By incorporating students from all racial, ethnic, socioeconomic, and intellectual backgrounds, Woodside aims to prepare its students academically, emotionally and physically to become good citizens of the world.
Goals
Our goal is to provide a warm and stimulating environment to nurture the development of the student to her/his fullest potential. Our children are treated with respect and dignity; their self-esteem as individuals is a paramount concern. We place great emphasis on learning by doing and we value all aspects of a child's work. By stressing process rather than products in the child's work, we enhance feelings of competence and self worth. Freedom of choice in a well-defined structure characterizes our classes. The development of independence of thought and action is the result of activity guided by caring adults who act as links to the educational materials.
Philosophy
Woodside Montessori Academy draws on the concepts developed more than 100 years ago by Dr. Maria Montessori, Italy's first woman doctor of medicine. Her scientific observations led her to conclude that students thrive when allowed to develop at their own pace, in an environment specially equipped with a rich choice of stimulating learning materials. It's an education based on respect for each student as an individual and it aims for the fullest possible development of each student as an individual.