Visiting Woodside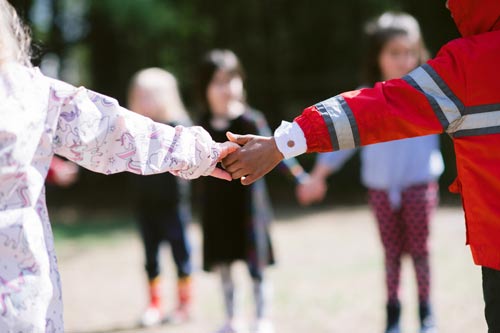 Visiting Woodside
Thank you so much for your interest in Woodside. We have several opportunities for you to visit and learn more about our academic program, educational philosophy and school culture:
Take-a-Tour Wednesdays (October thru May)
Open Houses
Individual Tours
Take-a-Tour Wednesdays
We look forward to seeing you soon during this drop-in event held weekly from October through May at 9:30am. Hosted by the Admission Office, prospective parents are provided with a tour of the school and have the opportunity to observe students in their classrooms and see Montessori education in action. Our classrooms are beautiful spaces that serve children's development in social, emotional and academic areas.
Teachers look forward to sharing highlights of the program curriculum and insight into the developmental needs of children.
Note: There are no tours on the following Wednesdays, due to school vacation or faculty/staff professional days:
Nov. 27, 2019
Dec. 25, 2019
Jan. 1, 2020
Feb. 10, 2020
Apr. 22, 2020
Please contact the us at 508-376-5320 for more information. Unable to visit on a Wednesday? We are happy to
arrange an individual tour on another weekday.
Open Houses
Nov. 16, 2019, 10:00 – 12:00pm
Jan. 25, 2020, 10:00 - 12:00pm
Explore your options for the coming school year – come and take a look at what an education at Woodside is all about. Prospective families for the 2019-20 school year are invited to come to one of our Open Houses, tour our facility and hear more about our Montessori curriculum. Speak with teachers and learn about our programs, serving children from 3 years through grade 8. All families are welcome.
All Year Montessori Open Houses
Oct. 22, 2019, 7:00pm
Jan. 14, 2020, 7:00pm
April 14, 2020, 7:00pm