Visiting Woodside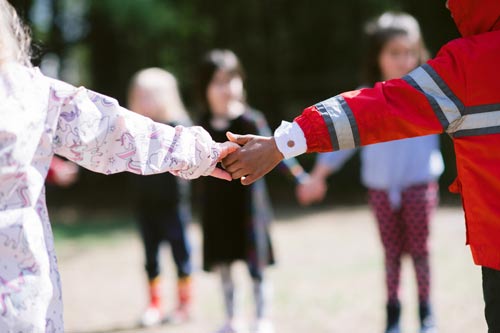 Visiting Woodside
Our Admissions Director and Head of School are available for any questions as we continue to accept applications for the 2021-2022 school year. While we cannot schedule observations due to COVID-19 at this time, we can put you in touch with current and alumni parents for the parent perspective.

Please email us at:
Admissions Director:
Head of School:


---
Thank you so much for your interest in Woodside. We have several opportunities for you to visit and learn more about our academic program, educational philosophy and school culture:
Open Houses
We are excited to offer you an opportunity to experience the Woodside community through a virtual Open House. Open Houses are a wonderful way to meet the Head of School, faculty, alumni, and parents. During an Open House, you will have an opportunity to meet the teachers, view video of our environments and hear from parents and alumni about their Woodside experience as well as enter breakout rooms to learn more about programs of interest!
Virtual Open House - Sunday, March 14, 2021 at 1:00
Please check back soon for additional events!
Virtual Information Session
Even though our campus is closed to visitors, we still want to offer families the opportunity to visit Woodside and learn more about our programs for children preschool to grade 8. We would like to invite you to one of our Virtual Admission Information Sessions which will be live events hosted on Zoom featuring presentations from our Head of School, the Director of Admissions, perspectives from students and parents, and highlights from our video tour!
Virtual Information Session - Wed., 3/3 at 10:00
Virtual Information Session - Wed., 3/3 at 1:00
Virtual Information Session - Wed., 3/10 at 10:00
Virtual Information Session - Wed., 3/10 at 1:00
Questions? Contact our office at jalvezi@woodsideacademy.com or call us at 508-376-5320.