APPLY HERE!
Employment Opportunities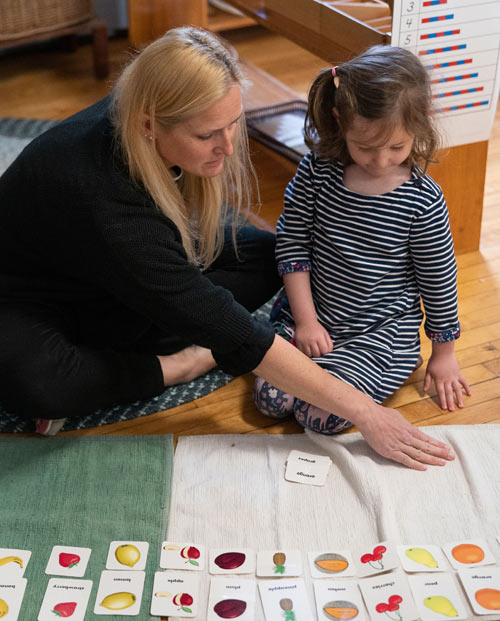 Start date: August 2022

Immediate Opening: Elementary & Middle School Visual Arts Teacher

Description

Woodside Montessori Academy is looking for a Visual Arts teacher for the 2022-23 school year. The Visual Arts teacher is responsible for teaching Visual Arts classes, creating and maintaining a positive classroom climate, involvement in curriculum development, planning and presenting art displays designed to exhibit students' work for the school community, working closely with classroom teachers in developing interdisciplinary learning experiences. The visual arts teacher is responsible for helping with the procurement of supplies, reimbursed by the school.

Hours: 7 hours per week **currently days and times are flexible!

Compensation: $25 - $35 per hour (based upon experience)

Qualifications:

The ideal candidate should have teaching experience at the elementary and middle school level.
The ideal candidate must also have knowledge and skills in 2D and 3D art, including but not limited to: drawing, painting, printmaking, and woodworking.
Candidates should be well-versed in interdisciplinary curriculum and the needs and abilities of children at different developmental stages.
Candidates must be able to collaborate with classroom teachers in order to integrate visual arts experiences.
---
Immediate Opening: Aftercare teacher
Description
Woodside Montessori Academy is looking for a creative, caring aftercare teacher. The ideal candidate will be independent, inquisitive, professional, patient, creative and able to work in a team. We are looking for someone that can be a collaborative, positive problem solver.
Hours:
2:30-5:30 M-F
Compensation:
$17/hour
Qualifications:
Must have EEC teacher certification (preference given to candidate with Montessori credential)
Ability to work in a multi-age environment
Open to the Montessori Method
Excellent communication skills and a sense of humor are essential!