Middle School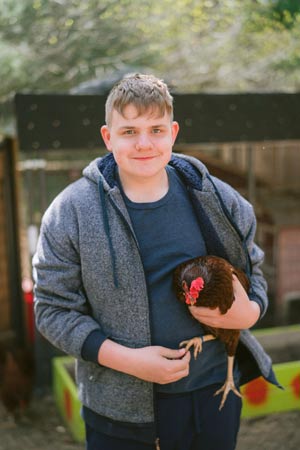 Woodside's Middle School
As a community we recognized the need for an adolescent program which would meet the unique psychosocial characteristics of the student of the third plane. We feel that the addition of the adolescent program to the school community creates a point of satisfaction and fulfillment in ushering our young adolescent students into high school in a healthy, self confident manner and well prepared. They are a vital, integrated part of the community; they are leaders for younger students and models for what a healthy adolescent can be.

The Middle School Program's Statement of Purpose

The mission of the program is to provide opportunities for adolescents to be self-confident and gain self-knowledge, to belong to a community, to learn to be adaptable, to be academically competent and challenged, and to create a vision for their personal future; thus, to empower early adolescents.

At Woodside the adolescent is:

An active, self-directed learner
A vital member of the class, school, city and global community
A vital member of the teacher-student-parent team
Responsible for keeping commitments, being honest, and respectful
To learn more about the Middle School beekeeping project, please click here.