Lower Elementary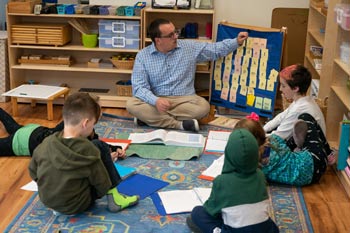 Lower Elementary - Ages 6 to 9
In our elementary program, students gain skills in math, language, science, geography, history and more through Montessori materials specially tailored for their age group. Group and individual lessons offer students the opportunity to explore all areas of the curriculum in depth and detail.

Children care for their classroom environment, learning to be compassionate caretakers of their environment and each other. Each day includes group activities, individual work time, and outdoor play. The largest time block is for individual work. Field trips and class projects reinforce lessons in science, history, and peace education.